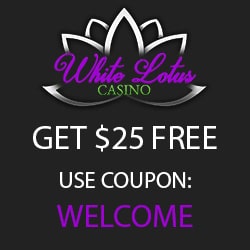 Gambling online can be a very attractive proposition. You won't embarrass yourself by looking like a total newbie, you will save on gas money and you won't lose time traveling to the casino. You do need to know a wholebunch of things before you commit
your money though. Read Our Best Online Gambling Tips to learn more about Gambling and Top Payout Pokies.
After seven-years as a live tournament pro, Jonathan Aguiar has finally won a major poker tournament, after securing the top spot in Event #5 €10,450 Mixed-Max No-Limit Hold'em at the World Series of Poker Europe (WSOPE) in Cannes, France.
Casino Holiday Bonuses : Find out how online casinos get players to play during the holiday season. Increased bonuses, vacations and more...
WSOPE announces a 50 000 Euro High Roller
Enjoy Playing Poker? Then find out why we say poker is more than cards....
Poker - Float to avoid drowning - Floating is a poker move that is designed with one thing in mind: bluffing. The basic mechanics behind floating involve calling a player's bet, when you have position, and bluffing them on a later street.
Poker: Three-Betting with an Ace-Queen.